It is a huge challenge for me in this trying time being a part-time working mom. There is a need for me to double time keeping myself safe as well as the safety of my little ones. Being the working mom is quite hard, especially when you have to keep your responsibilities up to both in my job and personal matters.

BE International My Extra Income Source
Good thing BE International, a prominent company in Malaysia, has made my day to day living a lot easier. Their priority is not only about business but also about nurturing people. My regular incomes hardly makes ends meet, but with BE International , I was allowed to start up a home business without sacrificing my time with my kids. The rapid changes make us adapt to new ways to make our lives convenient.
As a working mom, I look into a home business platform for a working mom to earn extra and cover for daily expenses, making ends meet a little lighter.
View this post on Instagram
Pros Of A Startup Business
What I love about being a part of BE International is that they have the best products you can find in the market. It is not difficult to get loyal clients where they place repeat orders. Their products focus on beauty, health, and wellness with balanced formulation to boost energy for better health. The good thing about starting my business with BE International is that it does not only help me earn extra but expanding my networking with peoples from different industries. It motivates me to strive more. It pushed me to better manage my responsibilities at home and outside of home. BE International made me realize that there is a chance for working mom like me to improve my life, especially for my children.
BE International helped me manage how to handle stress, communicate with different type of people and it brought out my creativity and positive energy.
Take It Slow
Because a startup business opens doors of possibilities for me, there is a need to take things slow. I believe that I have to give myself ample time to establish the kind of business I have with BE International.
There is more to learn in which learning materials are also provided by them. For example, they provide free products trainings and many different types of self improvement online classes during this COVID-19 pandemic. This allow me to join the classes without leaving my house and at the same time I could take care of my kids too. If I miss out my chance on particular online classes that I wish to join I can always got update from my leader (or should I write upline?)
Never Give Up
There are times when I feel like giving up, but with BE International, I was given hope that things can get better. It was a warm feeling where I do not worry about what tomorrow would throw at me, because this company always practice "we are one family" spirit. I could literally tell my problem to anyone of them without hesitate.
BE International is indeed one of the best home business platform for working moms like me. Truthfully, even stay-at-home moms could use some extra cash and BE International provides this perfect chance to achieve your monetary goals. Life may throw rocks at us, but there will always be opportunities ahead. We just need to prepare and allow ourselves to learn.
No doubt that in time, we will grow our business without even realizing it. We can get to know and connect with people around the globe. It is a wonderful experience knowing other cultures and sharing the business with them, and an amazing feat to help people improve their health and well being.
Below are some of the donation campaign that have done by Be International company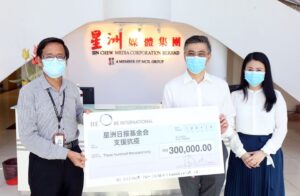 BE International donated RM 300,000 to the Yayasan Sin Chew to provide necessary assistance to front-line personnel who fight against the pandemic, such as masks, respirators, and protective clothing.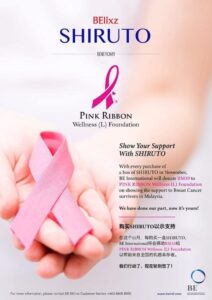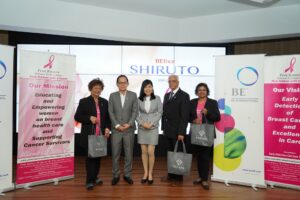 With every purchase of a box of Belixz Shiruto in November,2019 BE International will donate RM10 to PINK RIBBON Wellness (L) Foundation on showing the support to Breast Cancer survivors in Malaysia.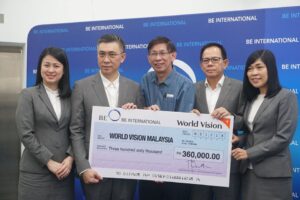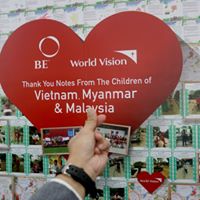 Let us always remember that a simple gesture touches people's lives in ways we never know and it may be their sign to survive for one more day.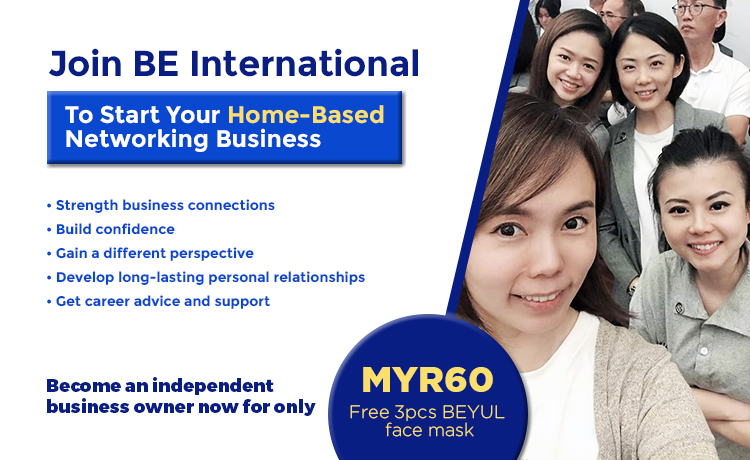 Interested to know more about BE International business platform? Contact me thru Facebook messenger here or just fill up the form below and i will get back to you real soon