I'm a plain working mum who works from home. Even though I love wearing simple and comfortable clothes when working from home, I still want to be stylish or fashionable on occasions too. Nevertheless, I believe every mother would like to have a pair of magic pants in their closet. Pants that can be used on different occasions and pants that can benefit our health at the same time too. As we all know, the first day when we get pregnant, we are already on a mission, an endless mission. The way we eat, sleep, and do will affect our children. Hug therapy plays a vital role in my family. I'm particular in choosing the fabric I'm wearing when I have become a mother because I believe our kids deserve a perfect place to be hugged and carried. Fashion is essential for me as I would always want to go out of the house with the eye-catching outfits. But as fancy as those outfits I'm in, I admit that there are times when I itch from low-quality fabric coming in contact with my skin. This problem isn't new for people from all across the world. Wearing the right material such as from Aulora, is necessary because it can prevent skin allergies from emerging,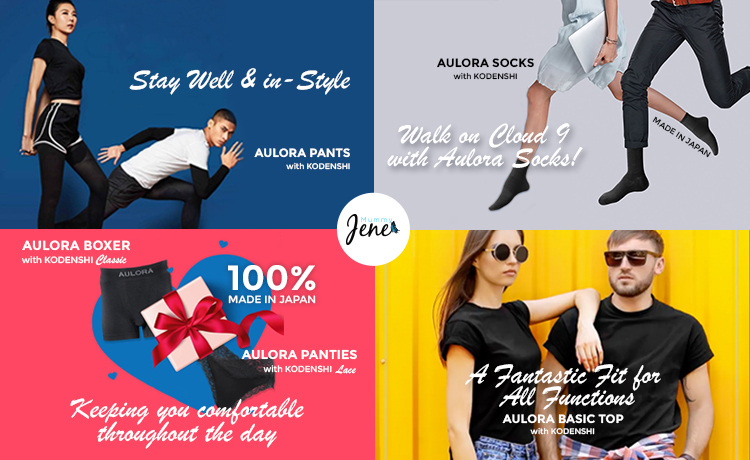 MummyJene Aulora Pants Reviews
Aulora pants are one of the quality products of BE International. BE International is an innovative and networking company that aims to provide superior quality products to its customers that fits the customer's lifestyle and health. The brand has been recognized as one of Malaysia Health and Wellness brands in 2018&2019. Being recognized for this award is a manifestation of the brand's serious pursuits in promoting fashion and health.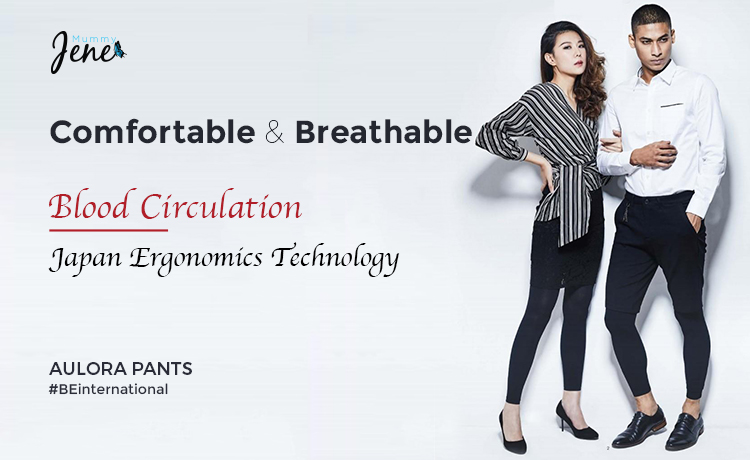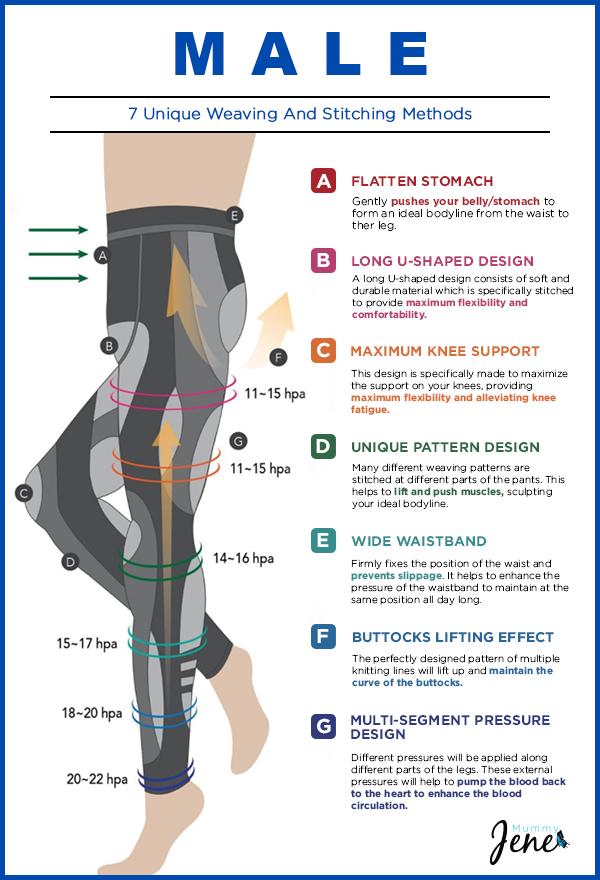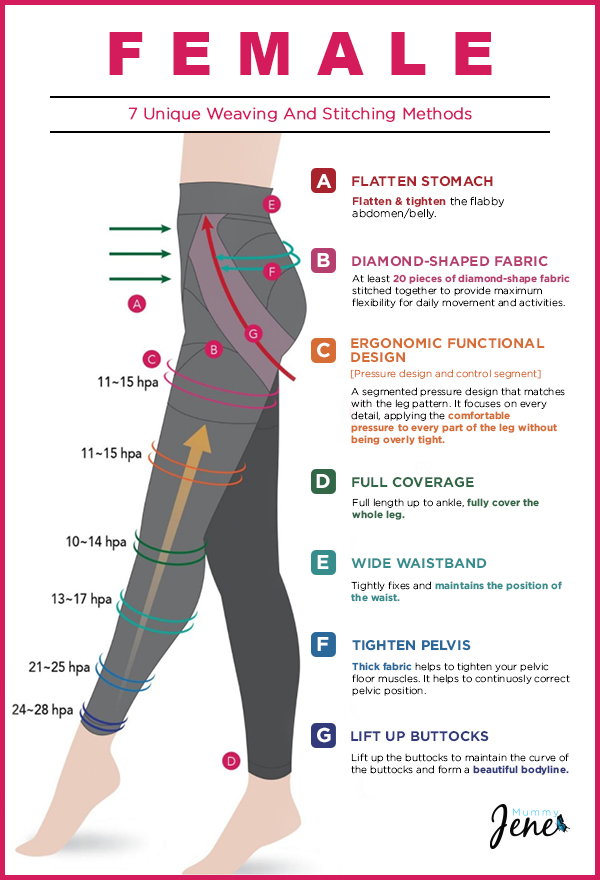 Why should you be wearing Aulora pants?
There are many brands out there who only preaches about style. But comfort and quality? They sometimes do not include these crucial aspects of clothes. Aulora as clothing apparel is safe for the skin as it combines Wellness and Style.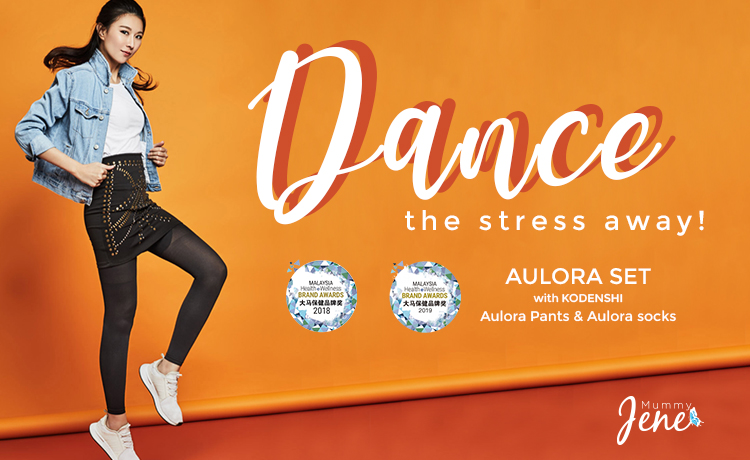 The following are some key points on why you should start wearing Aulora:
It integrates a special ingredient named as Kodenshi® Fiber from Japan. This fiber could retain temperature that will improve the absorption of far-infrared rays. The fabric then absorbs the energy (body temperature and far infrared) of the wearer, and then it would release the far-infrared (body temperature) to the wearer's body.
Because of the Kodenshi® Fiber, it would be comfortable to wear the pants because it's as if the warmth is coming from my own body's temperature.
It would promote health and is skin-friendly
It promote body blood circulation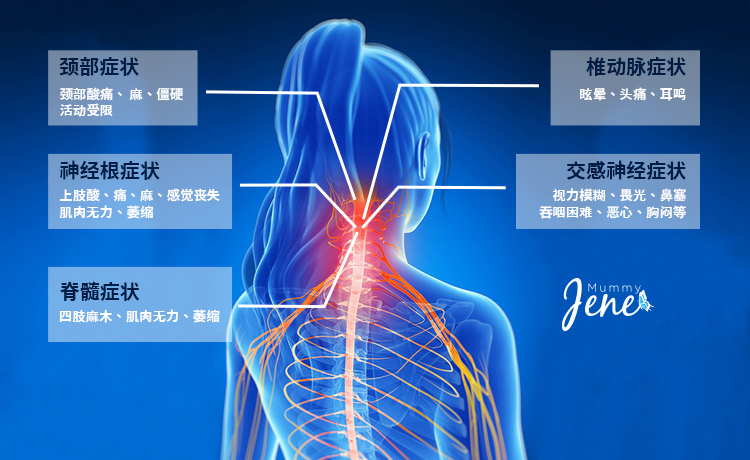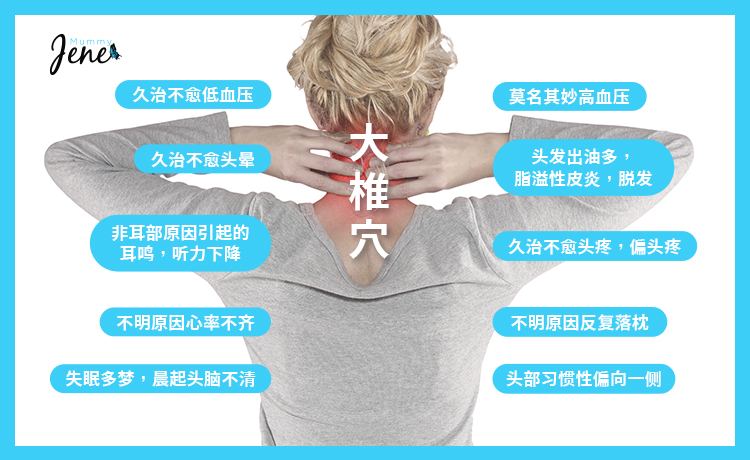 If you'll get tired of wearing the usual among or have been ranting about how most of your pants are always itchy or getting torn, it's time for you to change something in your wardrobe and choose Aulora pants. Whenever I'm wearing the pants, I feel a thousand times better because it feels light, natural, safe, warm, and even flexible.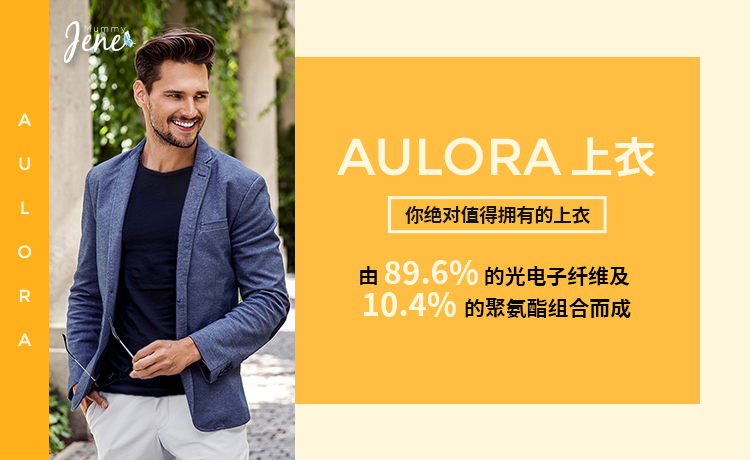 Choose comfort! Choose Aulora!  
Frequently Asked Questions About Aulora Pants
What Is Aulora Pants?
Aulora pants is the product from the Aulora series by BE International which absorbs the wearer's body temperature and releases far-infrared pulse into the body to increase metabolism and induce an active slimming effect.
Why should you be wearing Aulora pants?
There's people said legs are our second heart. In order for blood to travel back to the heart ,it requires the calf muscle to pump the blood back to the heart. Hence Aulora pants promote our body a healthy blood circulation.
What kind of material Aulora pants use?
Aulora pants is created using Kodenshi Fabric. A state-of-the-art technology to integrate ultra-fine ceramics (diameter 0.3μm) into fiber to enhance the absorption of far infrared rays.
Beside pants, what kind of garments Aulora has?
Here is the range of products from Aulora series by BE International:
Aulora Kodenshi Top
Aulora Kodenshi Socks for men
Aulora Kodenshi Socks for women
Aulora Kodenshi underwear for men
Aulora Kodenshi underwear for women
Where can i buy Aulora Pants?
Aulora pants is an exclusive product by BE International, where's only their member can make purchase. For those that interested to know more, you may fill up the form in the end of this article.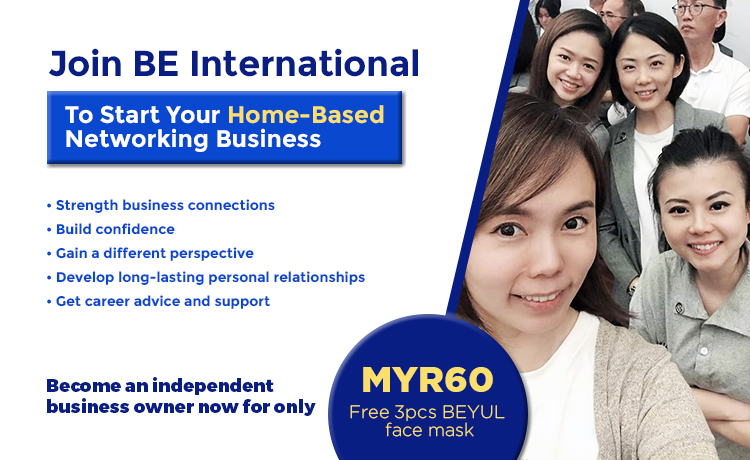 Interested to know more about Aulora pants or BE International? Contact me thru Facebook messenger here or just fill up the form below and i will get back to you real soon